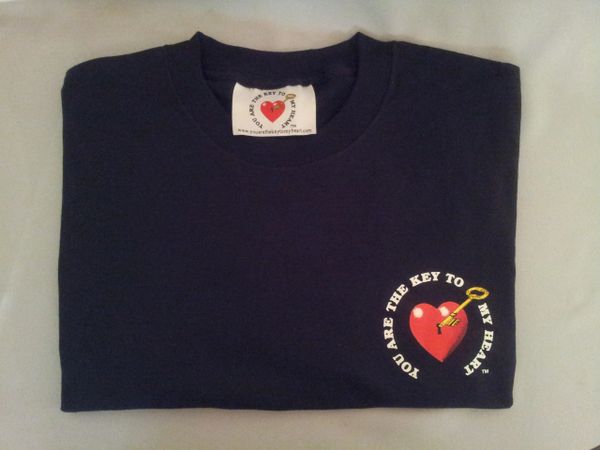 BLACK T-SHIRTS
Touch the heart of your loved one with this unique gift.
A red heart and gold key emblazoned on to a soft black cotton T-Shirt.
Truly a gift from your heart.
When you purchase our products you give in other ways as well.
Sales of our Products support job creation in the U.S. and will be used to Build Healthcare and Educational Facilities for those who have been deprived of proper healthcare for decades.

Reviews